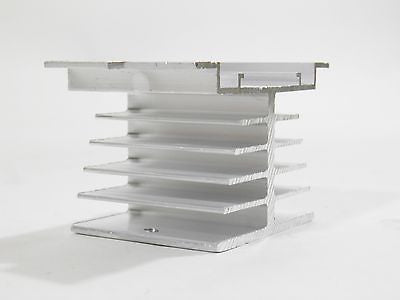 Heat Sink XI-50 for Moonshine Still Controller, 40 Amp, SSR Cooling
This aluminum XI-50, 40 Amp, heat sink is great for cooling SSRs (solid state relays). Aluminum is the most cost effective material to use and it maintains a safe operating temperature. 
It is very important to get the proper heat sink,

 since it directly affects the maximum usable load current and/or maximum allowable ambient temperature. Not paying attention to this detail can result in improper switching or even total destruction of the solid state relay.
---
We Also Recommend