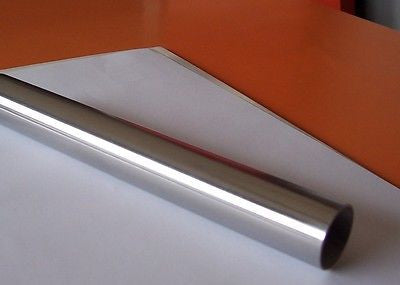 1.5" Polished, 304 Stainless Steel Pipe, Tubing, Still Column, by the foot. 1.5mm, 16 Gauge
If you purchase more than one, it will be delivered in one continuous piece unless otherwise specified.
This beautiful 304, 16 gauge stainless steel pipe will not rust. It has been polished to a satin finish and will make great custom exhaust pipe, distilling columns or pipe for breweries or dairy. We can weld Tri clamp ferrules to the ends for an extra $30.00 per ferrule. Our prices are the best because we buy directly from the factory in bulk.               
We have a large selection of Stainless pipe/tubing and all stainless accessories. 
1", 1.5", 2", 3", 4", 6", 8", 10" and 12"
Very nice stainless tubing
I'm using this to build a radar tower for my boat, not its intended purpose but it's very nice, polished finish, and half the price of other stainless suppliers.
---
We Also Recommend